A Personal Injury Attorney is someone who specializes in personal injury law. They work on behalf of injured clients to obtain compensation for their injuries. Personal Injury Attorney consults with medical experts and is responsible for negotiating with legal-liable parties. Those who have been injured in an accident should consider hiring an attorney who specializes in personal injury cases.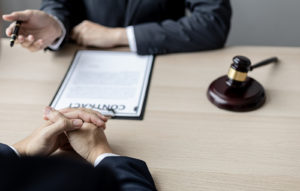 After graduating from law school, you may be interested in becoming a personal injury lawyer. You may want to start by completing a bar exam. These exams are required by law schools and vary by state. Applicants will be tested on national and state laws, including those governing personal injury cases. You must pass the bar exam in the state in which you intend to practice.
Most states require attorneys to continue their education and take continuing legal education courses to stay current with the ever-changing laws. This can be done through law schools and through the ABA. In addition, you should seek out real-life experience by working for law firms or with insurance companies. This will help you develop your skills in communication, negotiation, and presentation.
Personal injury attorneys should be very good at trial advocacy and skilled at mediation. Mediation allows both sides of a lawsuit to meet in a friendly atmosphere to discuss their case without the need for a trial. In addition to these skills, personal injury attorneys need to have excellent case resolution and negotiation skills. A small firm environment can be an ideal setting for a budding personal injury attorney to learn and develop.
There are several universities where you can study law. You should choose a school that has an excellent reputation for law courses. You can also take an alternative route and study for a Bachelor of Arts (BA) or Graduate Diploma in Law (GDL).
Once you've completed the educational requirements, you can apply for employment as a personal injury lawyer. This career requires hard work and dedication. However, if you are serious about this field, it's well worth it. As you grow in your knowledge and experience, you can further your practice.
As part of his or her job, a personal injury attorney will investigate an accident scene, interview witnesses, and review insurance policies. He or she will also contact the insurance company to file a lawsuit. The attorney will also gather evidence such as medical bills, lost wage information, and property damage reports. Personal injury attorneys may also hire expert witnesses. The goal is to secure a successful settlement or win a lawsuit.
A personal injury attorney must also provide evidence to the defendant. This may include hiring expert witnesses to give expert testimony or estimating future medical costs. The attorney must then schedule a trial date with the court. The attorney should be prepared to handle any complications that arise during the case. Further, he or she must adhere to proper procedures and rules of evidence.
A personal injury lawyer's duties may vary depending on the case type. Generally, he or she will represent an injured client in court and communicate the verdict to the client. They will also handle compensation distribution. They will have a good understanding of the legal requirements to make a strong case.
Another critical skill of a personal injury lawyer is the ability to research and study case studies. This involves using the library and government records to gather the information that will help win a case. The attorney must also have strong analytical skills, including the ability to break down a problem into its component parts and find a solution for each one. These skills are especially important when it comes to finding out the cause of an accident and finding evidence.
After collecting relevant evidence, a personal injury lawyer needs to conduct a thorough investigation. This includes collecting medical reports and employment records. The attorney then has to support the client's theory of liability. The attorney should also try to negotiate a settlement with the adversaries, but sometimes a personal injury case will require a trial in order to get the compensation a client deserves.
Medical experts are an important part of a personal injury lawsuit. These professionals can evaluate your injuries and medical treatment and weigh the economic and non-economic value of your claim. Pain and suffering, for example, are difficult to quantify in dollars, but medical experts can help you prove that you were seriously injured by a specific incident.