Personal Injury Lawyer Ogden Utah helps victims of accidents and other types of injuries get fair compensation for their damages. These include medical bills, lost wages, pain and suffering, and emotional distress. During your case, your attorney will gather evidence to support your claim. This includes any police reports, correspondence with insurance, and other related documents.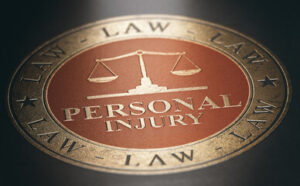 A Personal Injury Lawyer can help you recover compensation for the physical and emotional injuries you've sustained in a car accident, workplace accident, defective product, or other type of incident. The money you receive will cover your expenses and help you overcome the difficult times after an injury.
The damages you may receive are based on the severity of your injuries and their impact on your life. These damages can include medical bills, lost wages, pain and suffering, and other costs associated with your accident.
The value of these non-economic damages can be very difficult to assess. This is because every person's experience of pain and suffering is different. However, an experienced Personal Injury Lawyer can work with medical and financial experts to evaluate these values in your case.
You deserve compensation for your losses when you are injured in an accident caused by someone else's negligence. The right personal injury lawyer can help you seek damages that will make you whole again. The first step of the process is to build your case and collect evidence that can prove a defendant's negligence. Using everything from medical records, photographs and video to depositions of witnesses and experts, your lawyer will create the best possible case for you.
Once the investigation is complete, your attorney will begin negotiating with the insurance company to settle your claim. However, if they are not willing to offer you a reasonable settlement amount, then your legal team will file a lawsuit and begin the preparation for trial. When the trial is over, a jury will decide how much money you should receive in compensation for your injuries. This can include both economic and non-economic damages. In some states, a court can also award punitive damages. These are designed to punish a defendant's conduct and serve as a deterrent for others to avoid similar misconduct in the future.
Medical bills are a significant part of any personal injury case. They can make a big difference in the amount of compensation you receive for your injuries, so it's important to keep track of them as soon as possible after an accident.
A Personal Injury Lawyer can help you with these bills by negotiating with your medical providers to get them significantly reduced or written off entirely. This can improve your chances of receiving a larger settlement.
In addition to reducing your medical bills, a Personal Injury Lawyer can also help you recover compensation for lost wages and other expenses related to the accident. These costs can add up quickly, so it's important to talk with an attorney as soon as possible about your legal options.
Personal Injury Lawyers can help you receive the settlement amount you deserve. They can also work to fight for a higher settlement or challenge a claim denial. Most personal injury claims settle between $3,000 and $75,000, though there are a few instances where people receive more than $75,000. The amount of compensation depends on the severity of your injuries, property damage, and non-economic damages.
Medical expenses are often a major part of your settlement. Make sure you obtain all medical reports, invoices, and receipts so your attorney can calculate how much they will cost. Lost wages are another important aspect of your settlement. This is because you may have been unable to work and missed pay during your recovery process. Getting evidence of lost wages can increase your settlement amount.
Lawsuits are a process that can take time to complete. It is typically best to work with a personal injury lawyer who can navigate this process promptly and effectively. The first step in filing a lawsuit is to prepare and file a complaint with the court. This document details your allegations against the defendant and the damages you seek. The money they are awarded can help cover medical bills, lost wages, and other expenses. It must be served on the defendant and they have a certain amount of time to respond to it.